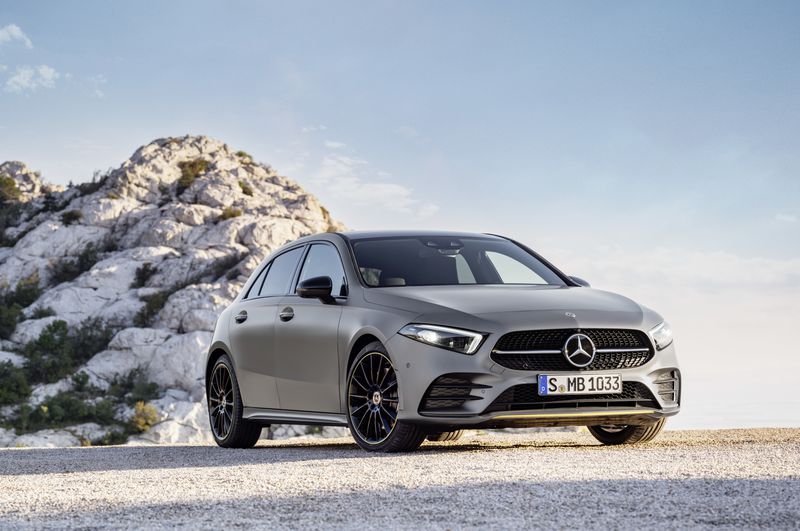 We at LiV are loving the newly introduced Mercedes-Benz A-Class hatchback that was unveiled to the public on Friday in Amsterdam. If you LiV in the United States, the new Mercedes A-Class hatchback will not be available to you just yet! However, for those just across the border in Canada, get ready…the A-Class is coming your way.
Powered by at 1.3-liter turbo four and a 2.0-liter turbo four, there will also be a 1.5-liter turbo-diesel. Transmissions will be available in a six-speed manual as well as two different types of seven-speed dual-clutch version.
The new interior of the Mercedes-Benz A-Class is really where the magic starts to happen. Two flat screen panels with touch makeup the driver displays and for or those of you that are into voice activated instructions, think "Hey Siri", Mercedes Benz is including MBUX . Short for Mercedes-Benz User Experience, the MBUX is one of the most advanced voice activation system in the automotive sector. The system in activated by simply calling out "Hey, Mercedes." The system "combines intuitive and natural operation with intelligent, learning software" states Ola Källenius. Instructions can include "I'm hot," or "Change the radio"….think Amazon Alexa or Google Assistant.